A SILENT ECHO
UNDERGRADUATE DEGREE SHOW
GLASGOW SCHOOL OF ART
STOW COLLEGE, GLASGOW
31 MAY - 12 JUN, 2O22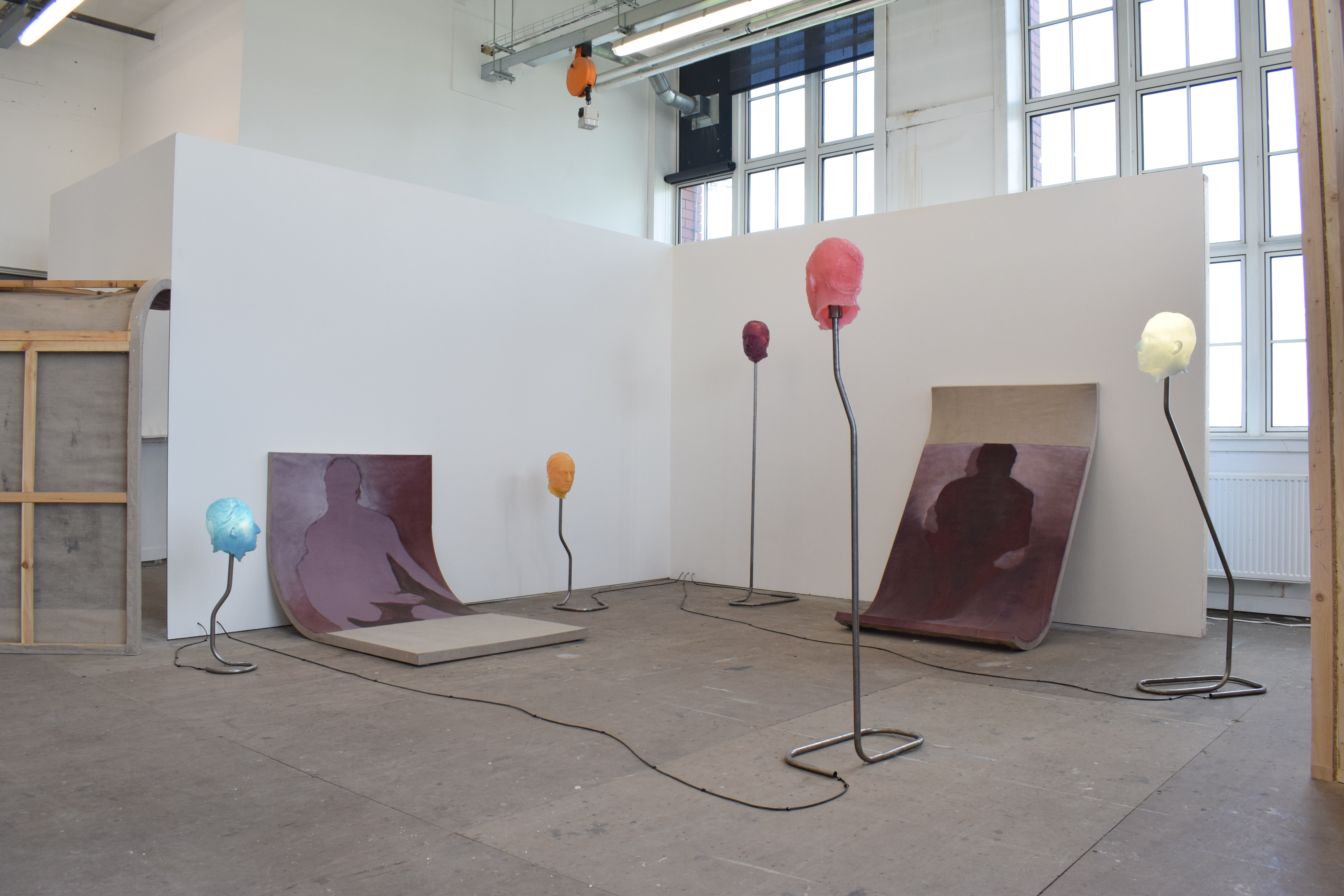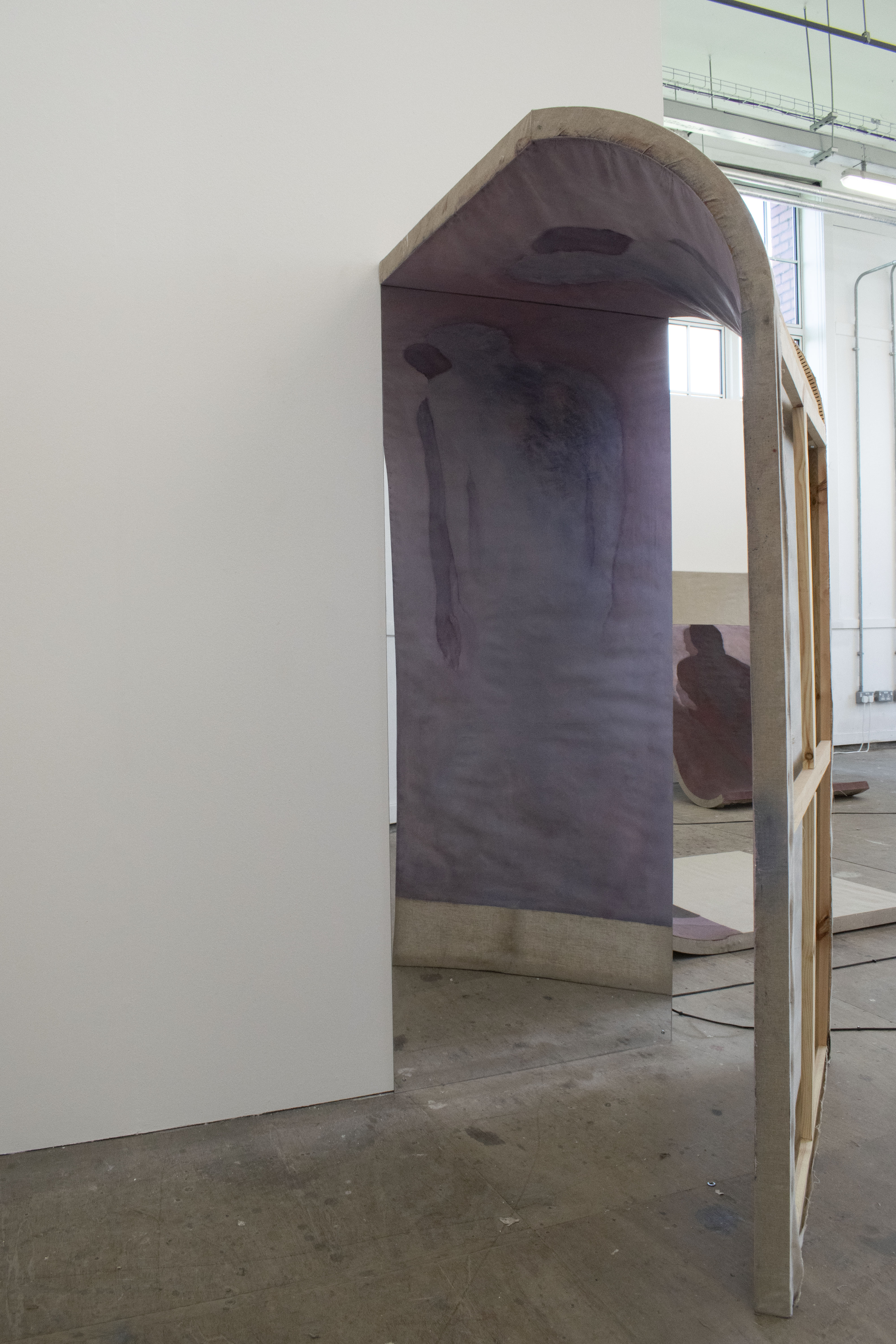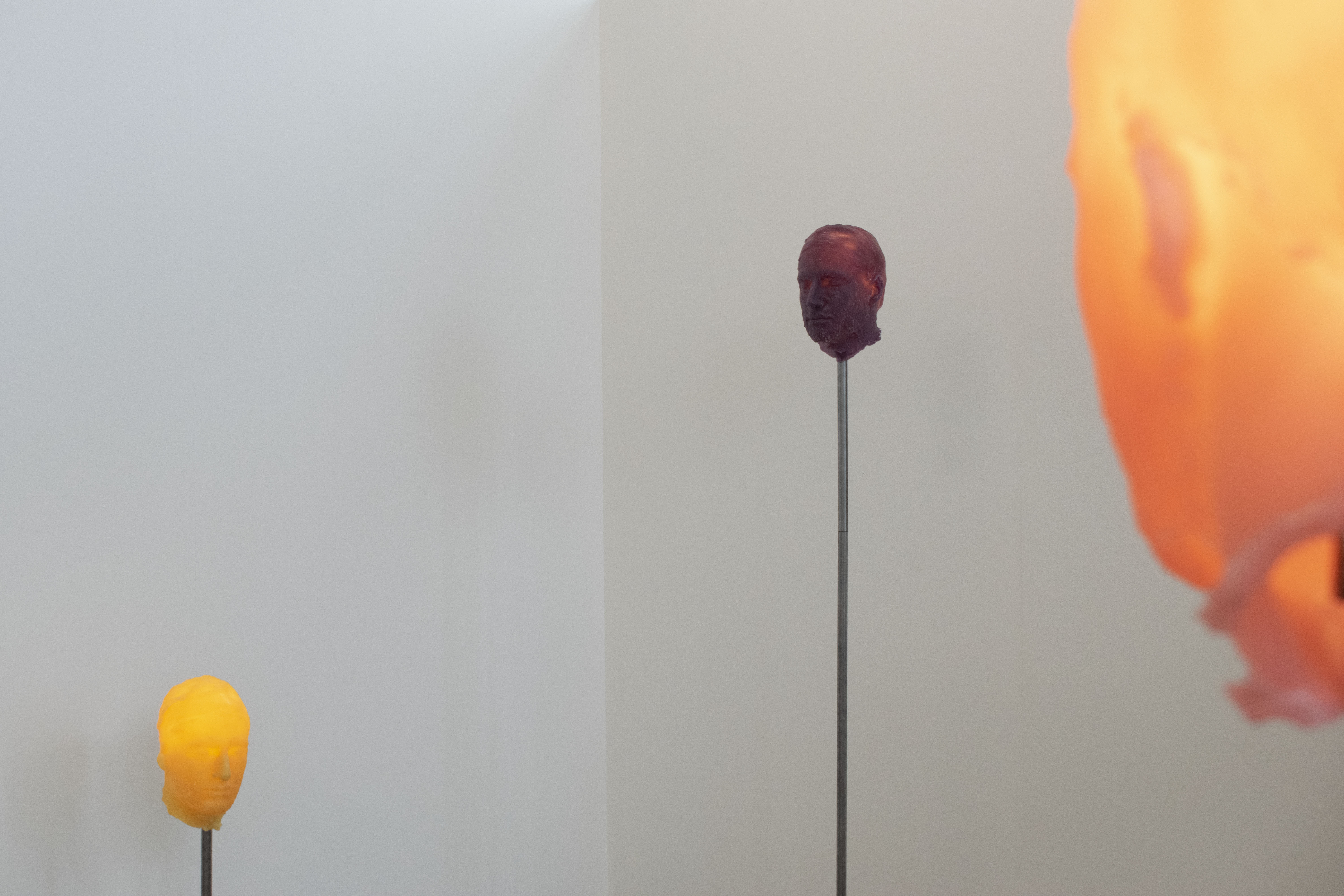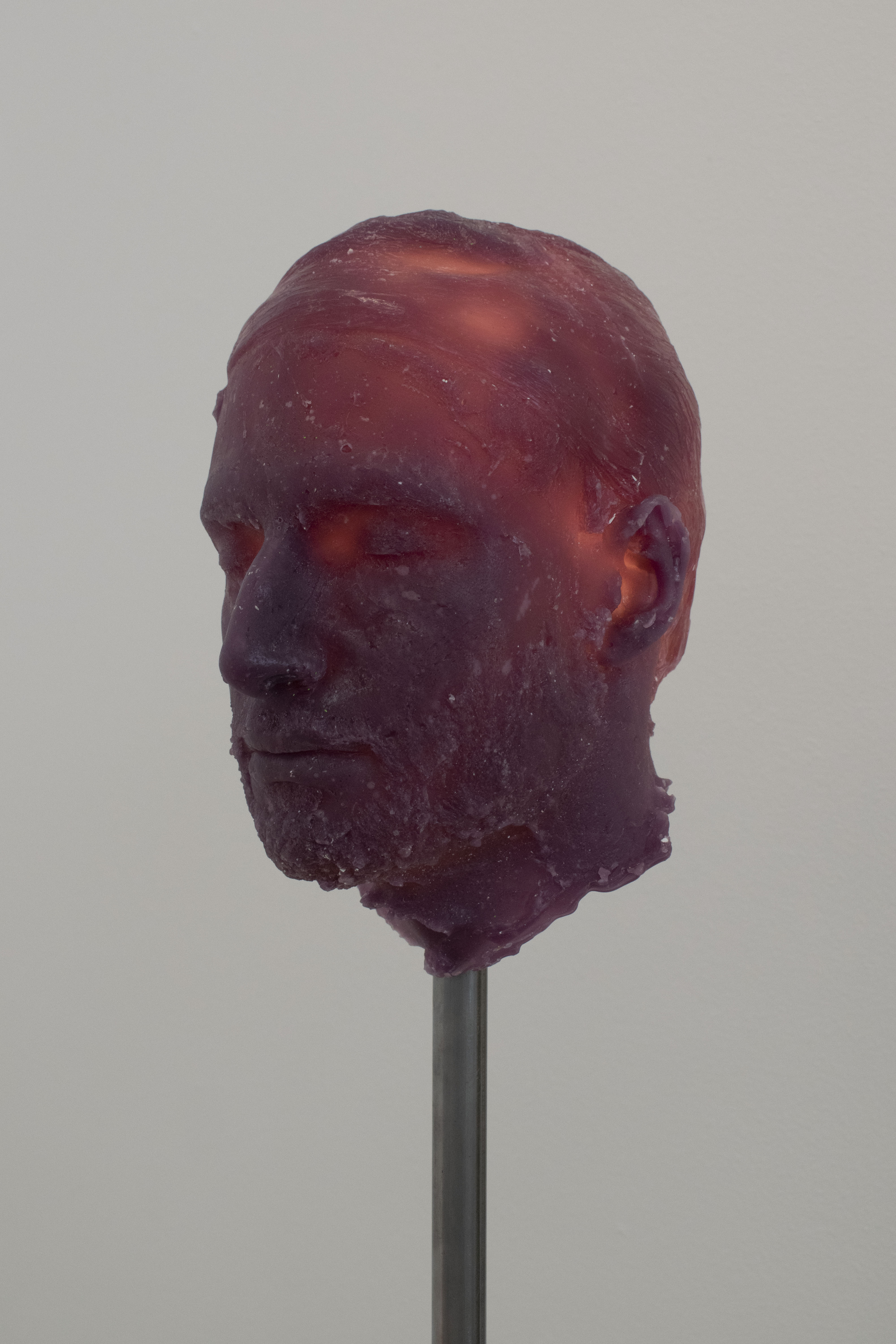 As I call out of this space, silence falls.
Reflected back are the echos of another. An imposter.
Staring back I see myself, only something's absent.
This doppelgänger assumes me, becomes me, yet knows me not.
A game of imitation ensues with no end in sight.
Do I welcome them with open arms, or suppress them - block out the white noise and harbour them inside?

These signals,
Distress calls,
Whispers.
SOS Beacons oscillating between one another.
A dance of light, casting shadows on the slumped silhouettes who live here. Or are they trapped in quiet, their vacant stares look through you to the space beyond.
Space to rest in the quiet.
The doppelgänger glows dim, fading.
There's comfort in their absence. A calm to the storm.
I thank you silence.
EXHIBITED WORKS


1.Reflection of You
Oil on Linen, Mirrored
Acrylic, 173cm x 100cm
x100cm, 2022

2.Slump
Oil on Linen, 90cm x
100cm x 135cm,
2022

3.A Vacant Hold
Oil on Linen, 133cm x
100cm x 106cm,
2022

4.Beacons (SOS)
Paraffin Wax, Microcrystalline
Wax, Wax Pigments, Mild
Steel, LED Lights, Arduinos
Life-size (2021 Mould),
2021-